EnergyCAP 7.17 release notes
With release 7.17 we've updated the layout of the Building's Properties page and completed considerable behind the scenes work to support our customers that are using our Utility Platform license.
Properties Page layout
The updated layout of the Building's Properties page lets you quickly take actions on your building and meters.
Building attributes are on the right side of the page and are easier to scan and edit.
Meters are front and center to let you quickly take actions.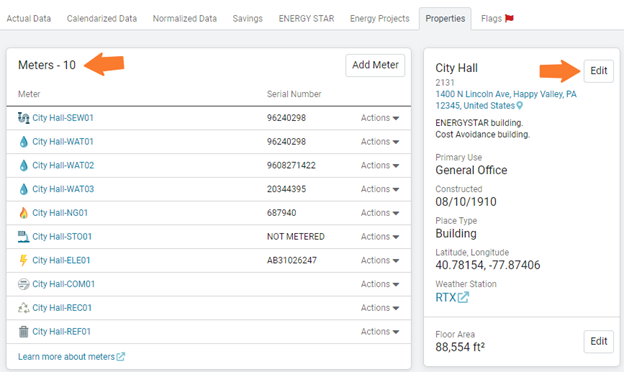 New links for help documentation right where you need them.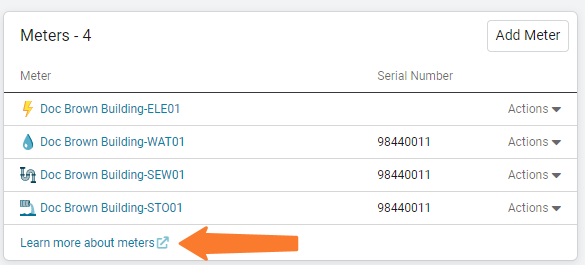 A new empty state highlights when a building has no meters.

New tooltips
We've added tooltips on tree items to help you see the full text without needing to resize your window.